Hello and welcome back for another blog post!
THE DAY HAS COME.
          The much-awaited 7th studio album by Taylor Swift has finally arrived! Lover has finally been released yesterday and today we will be talking about it, reviewing each song track-by-track!
            Taylor Swift described the album as a "love letter to love, in all of its maddening, passionate, exciting, enchanting, horrific, tragic, wonderful glory." It's a complete 180 turn from her 6th album reputation (2017) which displays darker tones, compare to Lover which is a daytime, light, and fun album!
            Prior to the official release, Taylor has blessed us with 4 tracks already, Me!, You Need to Calm Down, The Archer, and Lover! We've all been bopping to those songs non-stop, but now that the album is finally here let's see what Taylor has in store for us!
TRACK-BY-TRACK REVIEW
I Forgot That You Existed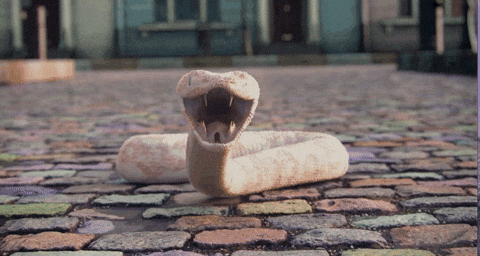 This song obviously took me by surprise, it's unexpected for an opening track! I thought the opening would be something like a banger, but this song just has a mid-tempo, light, and dun vibe with it. Lyrically, I understand why Taylor made this as an opening track, in here she addressed the past events which happened to her, addressing the people who have wronged and did something bad to her. Singing that she forgot that they existed in a fun and sarcastic way. It's a good track transitioning from reputation to the lover era! 8.5/10 STARS!
Stream it here: SPOTIFY | YOUTUBE
Cruel Summer
  THIS SONG GIVES ME STYLE AND GETAWAY CAR VIBES! NO ONE CAN TELL ME OTHERWISE! In this song Taylor takes us back on the summer of 2016. This is possibly one of the more upbeat songs on the album, with chilly synths and an explosive hook that will grab you from the heart. The lyrics are so descriptive you can literally paint a scene from it! I love this song! 10/10 STARS!
Stream it here: SPOTIFY | YOUTUBE
Lover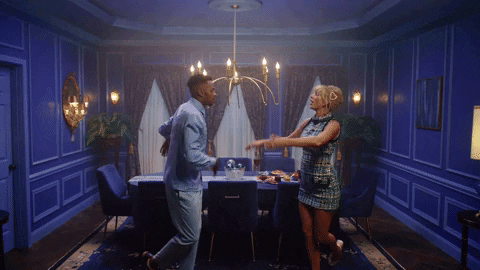 THE TITLE-TRACK OF THE ALBUM! I really love how that album has a track on its own. This song majestically showcases Taylor's vocals which sounds so heavenly! This song sounds like a perfect track for a wedding, it's so romantic and sentimental! The lyrics perfectly demonstrates the feeling and the passion one has for his/her lover! In addition, the instrumentals also sound so timeless, classical, and romantic! My most favorite track out of the 4 songs Taylor has released prior to lover! 10/10 STARS!
Stream it here: SPOTIFY | YOUTUBE
The Man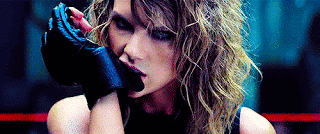 I've been hearing a LOT from this track on all my social media accounts LMAO. This track shouts gender-inequality issues and the double standards in society. Here, Taylor talks about the issue of how males/men are preserved as more superior to women. She tackled the question about what if she was a MAN in the music industry? Every success and action would make her cooler and more superior than the other (the women) She talked about how she's tired of everyone coming out at her just because she's a woman. The song slaps everyone who has double-standards in the industry! I enjoyed listening to this track, one of the upbeat songs on the album! 10/10 STARS!
Stream it here: SPOTIFY | YOUTUBE
The Archer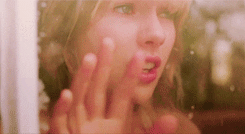 Here comes the LEGENDARY track-5 on the album. There was this ongoing tradition form all of Taylor Swift's albums, each track-5 from her album seems to be the most emotional one, just like Cold as you, White Horse, Dear John, All Too Well, All You Had to Do Was Stay, and now The Archer. I personally love the production on this song, the dreamy and cloudy synths and bass produced by Jack Antonoff gives the song a nostalgic vibe into it. Taylor's vocals on this were so good I feel like I'm transcending into another dimension! Based on my understanding, this song talks about friendship, hardships, and realizations. Being an archer and the prey at the same time. The line 'Who could ever leave me, darling? But who could stay?' hits me every time! 10/10 STARS!
Stream it here: SPOTIFY | YOUTUBE
I Think He Knows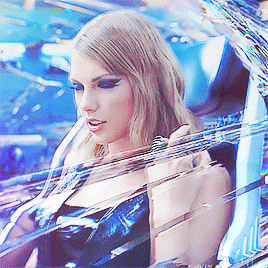 I really don't know what to say about this song lmao. This feels like a combination of Carly Rae Jepsen, pop perfection, and 1989 vibes. The song gets good as you listen to it more, love the progression! Taylor's vocals on here sound so dramatic and seductive at the same time, I love how she sings this song vocally! The last chorus in this song is so explosive and catchy! Very upbeat and will make you groove! I didn't like this song on my initial listen (not just my cup of tea) but as I listen to it I end up liking it more! 9/10 STARS!
Stream it here: SPOTIFY | YOUTUBE
Miss Americana and the Heartbreak Prince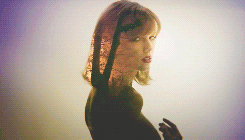 First, the song title reminds me of Lana Del Rey lmao. But when I listened to it, it then reminded me of Halsey's New Americana and Strangers! I personally don't know who Taylor Swift is talking to in this song, but the song is chill and the type of song for driving in lonely nights! The lyrics are on point and the backing vocals increase the song into another level! I love this song too! 10/10 STARS!
Stream it here: SPOTIFY | YOUTUBE
Paper Rings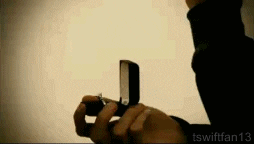 COUNTRY TAYLOR IS BACK Y'ALL! This song gives me Speak Now and Red vibes, particularly Stay Stay Stay from the red album lmao. This song is so upbeat and fun! It's wild and very country-ish! Sonically, Paper Rings kind of doesn't fit with the whole aesthetic of the album, it's too country and upbeat, but lyrically, of course, it does since the album is basically called LOVER LMAO. The lyrics are also cheesy and romantic, I really love the lyric 'I like shiny things, but I'd marry you with paper rings' So cute and fun track! 9/10 STARS!
Stream it here: SPOTIFY | YOUTUBE
Cornelia Street
The lyrics, the melody, the instrumentals, the vocals, the storytelling, everything, EVERYTHING in this song is GOLD. This song explains how a thing or place you once perceived as something good and beautiful could change because of a heartbreak. In this case, it's Cornelia Street. I'm still thinking about the story behind this song, but the lyrics show the side of Taylor which begs for the relationship to never and stop. Taylor also wrote this song all by herself, which gives this song a more sentimental feeling on it. This song bursts in passion and emotion I love it! One of my most favorite tracks on the album!!! 10/10 STARS!
Stream it here: SPOTIFY | YOUTUBE
Death by a Thousand Cuts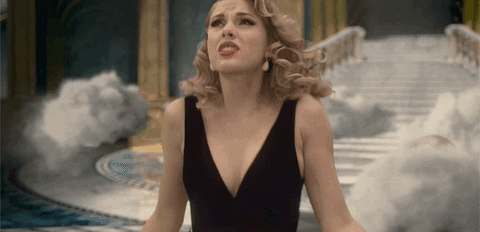 At first, I thought this song was going to be an emotional ballad, but the heavenly intro told me it's the complete opposite. The lyrics tackle the aftermath of a breakup, the events proceeding the end of a relationship. Lyrically, the song is a sad song but the instrumental sounds so harmonious with each other, which gives a happy feeling on this track. It's a cute song, but not much of a stand-out track on the album. 9/10 STARS!
Stream it here: SPOTIFY | YOUTUBE
London Boy
We all know who Taylor Swift is talking about in this song LMAO. This is a fun song with some elements of trap and kind of hip-hop? This also reminds me of This is Why We Can't Have Nice Things for some unknown reason. The interview skit in the intro is also new to me, interesting. I love the lyrics and the way how this song is sung and performed. 8/10 STARS!
Stream it here: SPOTIFY | YOUTUBE
Soon You'll Get Better
Very emotional track, I can't really explain much about this song. This is the song that will leave you sobbing. It's about Taylor Swift's mom and her battle with cancer. This song hits you right through the bones. I love how this song is stripped-down, with just the strumming of a guitar, and Taylor's voice. I'm really touched and proud by Taylor's braveness to tackle this issue in a song, it's very hopeful and moving at the same time. It also features Dixie Chicks, the favorite band of Andrea (Swift's mom) on the backing vocals! I know this song is intended for her mom, but after listening to this, I kind of feel this song is also for me. The saddest track on the album! (in my opinion). 10/10 STARS!
Stream it here: SPOTIFY | YOUTUBE
False God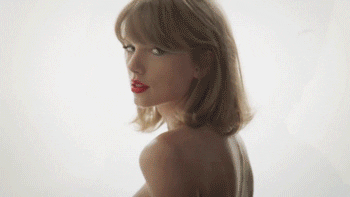 Some rumor literally spread that this song is somewhat related to Donald Trump LMAO. It's hilarious but after listening to this song this song has nothing to shade about the current president of the United States. The song tackles the issues of worshiping a certain concept on love, worshiping perfect and ideal relationships. Sorry to burst your bubble but relationships aren't perfect. Sonic-ally, some elements of saxophone could be heard from this song. If I can describe this song, it's like a Jazz version of Dress. A grower for me! 8/10 STARS!
Stream it here: SPOTIFY | YOUTUBE
You Need to Calm Down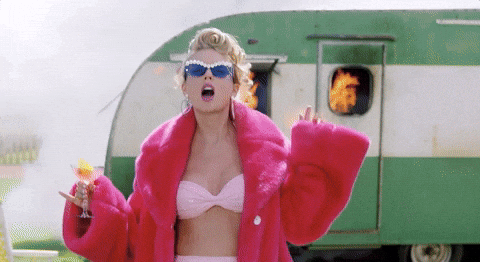 An anthem of the LGBTQIA++ COMMUNITY. I love how this song screams equality not just gender-wise, but also in race and cultures in a society. The lyrics on this song is EVERYTHING. The instrumentals produced by Taylor Swift and Joe Little is catchy and borderline mid-tempo/upbeat. I really love the layering done with Taylor's voice on the chorus part, specifically the Oh-oh-oh-oh-oh-oh. The fast pre-chorus on this track is also fun to sing every time lmao. The star-studded cast on the music video as well as the cameo of Katy Perry is so ICONIC. REDEFINED POP CULTURE I CAN'T. 9.5/10 STARS!
Stream it here: SPOTIFY | YOUTUBE
Afterglow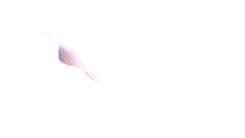 This song just overflows with passion. I love Taylor's vocals on this song, and the effects she did for this song. The songs talk about owning one's mistake, admitting one's mistake, and lack just to keep the relationship glowing. Letting down your pride and prioritizing reconciliation with someone you love. Afterglow has been the song I've wanted to listen the most prior to the album release, and I guess it didn't disappoint! Love this song! Definitely a standout on this album! 10/10 STARS!   
Stream it here: SPOTIFY | YOUTUBE
Me!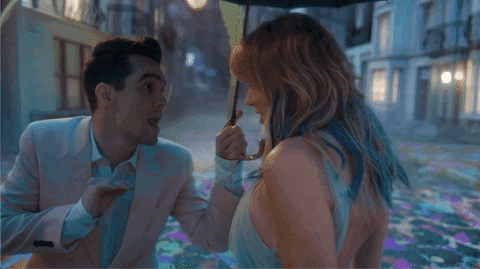 The lead single of the album. I can still remember the enormous hype going around this song when it was about to release! Sonically, I guess it didn't disappoint, it's catchy and a great song to start the era due to its upbeat rhythms! But lyrically, I guess this is not Taylor's best track, even for a lead single. The song also features Brendon Urie from Panic! At the Disco! Overall, this is a great track to boost the atmosphere! I also would like to mention the fact that Taylor did remove the line 'Hey! Kids spelling is fun!' on the standard album, well it does seem childish but it's tolerable for me. 8/10 STARS!
Stream it here: SPOTIFY | YOUTUBE
It's Nice to Have a Friend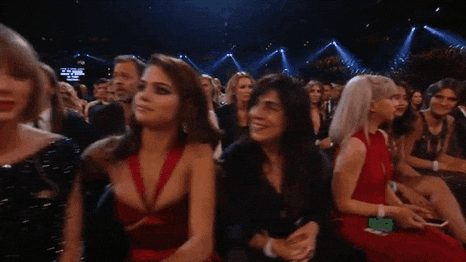 Track 17 is the song that got me surprised on this album. I completely didn't expect the way this track is executed. Like on my initial listening I'm seriously confused. I don't know why but the instrumental gives me some Japanese vibes like I'm on Japan or something lmao. The lyrics are straightforward and on point. The melody is kind of a grower for me. It's still a pretty decent track but I really didn't expect this song from Taylor Swift. 8/10 STARS!
Stream it here: SPOTIFY | YOUTUBE
Daylight
We've finally come to the last track of the album…DAYLIGHT. This song is lyrical and sonically produced perfectly and swiftly. The flow's smooth, not too overproduced and not underscored, it meets the standard while still standing out on its own. I love the reference it has from red. This was supposed to be the title of the album, but after Taylor wrote Lover, the latter became the title of the album. I also love how the ending track is what Taylor Swift used to start the era, back when she posted the lyric of this song on an Elle magazine post 'Step into daylight, and let it go' This song is just too cute and romantic, describing love, not as something red but golden. AND CAN WE TALK ABOUT THAT INTRO?! THE WHOLE INTRO GOT ME SHOOK. LOVE THIS SONG. PERFECT OUTRO FOR THE ALBUM. 10/10 STARS!
Stream it here: SPOTIFY | YOUTUBE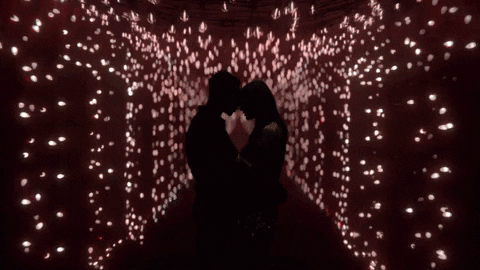 Overall, this album is just worth the wait! Too many bops, too many emotional tracks, and all! Taylor Swift still serves lyrically and sonically! Love the production and the overall vibe of the majority of the songs here! I must say Cornelia Street, Soon You'll Get Better, and Daylight are my top 3 tracks from this album! There are some filler tracks on the initial listen, but I know I'll be loving them eventually!
            Of course, as time goes by, my preferences will change, and some tracks will stand out from time to time. But all in all, I enjoyed listening to this body of work! It's so cohesive and every single one exhibits a different level of love! I'm so happy for Taylor Swift right now, I'm really glad she's making music again! I'm praying for the recovery of her mom Andrea, I hope all is well!
ALBUM RATING: 9.28/10 stars in average!
Stream the album on SPOTIFY and YOUTUBE
Buy the album here: LOVER
Thanks for dropping by! What are your favorite songs from Lover? Which of those you think will be a grower? Tell me your insights about Lover!
Let's continue the discussion on the comments!
See you on the next blog post~
You can follow me on my social media accounts: