Hello~ welcome back for another blog post!
Y'all already know that I love incorporating music with the books I love, I have a whole different post about that on my previous post titled Music Playlists + Books | Good or Nah? But for now, we will be doing this Song Request Book Tag courtesy by Daniel @ Page to Page, I was tagged by Shaz @ Shaz Reads to do this tag, thank you!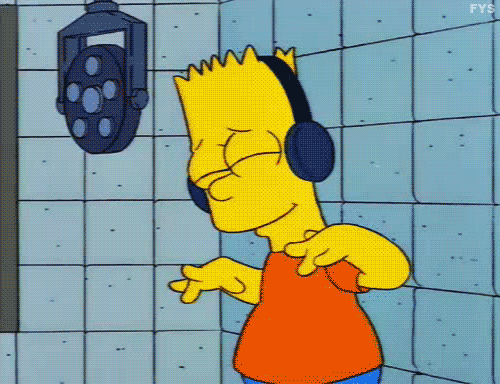 Rules:
Thank and link back to tagger.
Credit to Daniel @ Page to Page
Listen to tagger's song requests! After you're done listening to three songs the person who tagged you has chosen, choose a book that you think best goes along with that song and tell us why you chose it!
Request 3 songs of your own! Give any three songs (and your corresponding book choices that think go well with said song) you want for your taggers to listen and respond to!
Tag 5 people!
SHAZ'S REQUEST
"Good Grief" by Bastille
Upon listening to this song by Bastille, I already knew that this was about someone who died and passed away. Sonically the song is more upbeat and lively contradicting with its lyrics which talks about the grieving process of someone who just died. This song reminded me of the book 'They Both Die at the End' by Adam Silvera, it's a ya novel wherein there's this so called 'Death cast' in the community which tells people if they're going die within the 24 hours. It's a story about dying yet finding life at the same time.
"Clarity" by Zedd featuring Foxes
I've always loved Clarity by Zedd and every time I hear this song, I correlate it with Veronica Roth's Divergent series. It has this modern-dystopic vibe into it and perfectly fits with the premise of the whole series. About lovers which still fights against all the odds, just like how Four and Tris fight against the whole system of factions.
"Hypnotised" by Years & Years
This song is new to me and based from the title it does have some hypnotic vibe into it. Sonically, the production is very dreamy and somewhat gothic. To be honest, this song speaks high fantasy to my ears, so I'll relate this song with Kendare Blake's Three Dark Crowns. It's haunting and beautiful at the same time. The hypnotic vibe resembles the fight between the queens and the whole setting of the story while the lyrics remind me of the romantic aspect of the book.
MY REQUESTS
"Eyes Open" by Taylor Swift
This song is originally part of the 'Hunger Games' soundtrack so it's already expected that this song will go along with the 'Hunger Games' trilogy. But, for today I'm gonna talk about another book which reminds me of this and that book is 'A Monster Calls' by Patrick Ness. That book is real dark with themes circling with bullying, grief and struggles, the song is somewhat like a boost that reminds to keep going even though life gets hard.
"Rainbow" by Kacey Musgraves
Surprisingly, I relate this wonderfully made track of Kacey Musgrave on Josh Malerman's 'Bird Box'. I knew most of the people have already watched the movie, but I'm still going to stress the fact that the book version is so WORTH the read. This song goes well especially towards the end where the protagonists finally reaches their destination. The song alone speaks hope in so many ways, that there's a rainbow after the rain.
"Sight Of You" by Sigrid
This song is so cute and bubbly and just talks about being the best version of oneself because of someone. I can see it in the book 'Aristotle and Dante Discover the Secrets of the Universe' by Benjamin Alire Saenz. The relationship between Aristotle and Dante is so pure I'm melting every time I got to read the book! Y'all should read it if you haven't!
I'M TAGGING
Kristin @ Kristin Kraves Books
Dany @ Ambivert Words
Shaa @ Moonlight Pages
Ash @ IinkTrailss
Michelle @ FirstBookLove
Feel free to do this tag even if I didn't tag you! This tag is open to everyone!
Let's continue the discussion on the comments!
See you on the next blog post~
You can follow me on my social media accounts: