Hello! Welcome back for another blog post~
            BIG NEWS. Avril Lavigne, the pop-punk princess finally released her highly-anticipated 6th album namely Head Above Water! Today we will be talking about the album, reviewing each song track-by-track.
            It's been six years since Avril Lavigne released her last album which is Avril Lavigne (2013), and fans haven't heard a lot about her from the past six years. Avril took her break from the limelight, and making music due to her Lyme Disease, it took a long time for her to get back, but now that she's back, she's better than ever! With a voice and a message to reveal to all of us, it was worth the wait!
            Avril's 6th album mainly tackles about her experiences and struggles with her disease, overcoming trials, heartbreak, and facing changes. It's described as a departure and different from her past works, but still maintaining the reason why people loved her from the start. Songs like Souvenir, Dumb Blonde, It Was in Me, and Bigger Wow reminds us back from her old roots, maintaining her foundation as the original pop punk princess.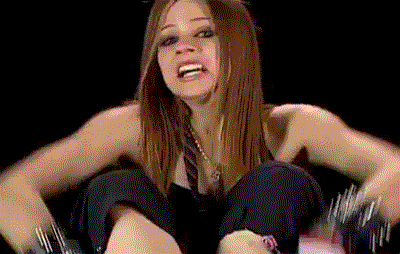 I'm a freaking trash for Avril so I'll be promoting her album real hard on my social media accounts LOL. I'm a big fan of Avril and she's definitely #1 on the music artists that I stan!
TRACK-BY-TRACK REVIEW
Head Above Water
            The lead-single and the title track of the album! Her comeback last September 2018 had been highly anticipated by her hardcore fans and she did not disappoint. This song starts off as a ballad, but it builds up to this strong drum-filled chorus. I love how Avril talks to God in this song, like a cry to keep her head above water. Very inspiring, great choice for a comeback. The song represents the album as a whole, and her battle with Lyme Disease. 10/10 stars!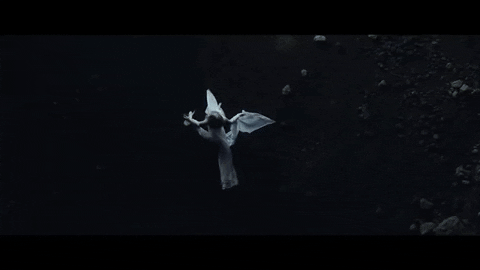 Stream it here: Youtube | Spotify
Birdie
            The dramatic piano at the start got me so thrilled, and then it shifted to this dark leading up to a heavy-production chorus! You can feel the struggle Avril is portraying in this song, the feeling of being caged and wanting to escape from someone who holds you back. This song very much reminds me of her Under my Skin album! Dark, and has deep meaning. One of my favorite tracks on the album! Definitely a stand-out, this needs to be a single! 10/10 stars!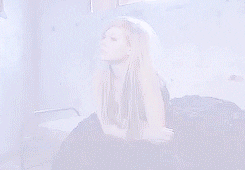 Stream it here: YouTube | Spotify
I Fell in Love with the Devil
            Sonically and lyrically this is an okay track for me. This song also fits with the UMS vibe and talks about an abusive relationship, with the devil being a metaphor for a toxic partner. It's one of the most awaited tracks the fans want to hear from the album, showcasing Avril's vocals and songwriting abilities. She expresses the hell she's been through from the last years. 10/ 10 stars!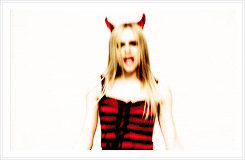 Stream it here: YouTube | Spotify
Tell Me It's Over
            This is an underrated bop. My mom actually loves this track and sings along every time I played it. It showcases Avril's vocal ability and her high notes. Avril is serving VOCALS and we're here for it! This song just feels out-of-place from the album, like it didn't fit on the whole narrative of Head Above Water. It talks about a verging broken relationship. Nevertheless, it's still a good song. 9/10 stars!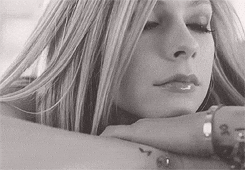 Stream it here: Youtube | Spotify
Dumb Blonde
            Avril steps it up on this track! This song takes us back on her The Best Damn Thing era, sampling Gwen Stefani's Hollaback Girl, giving it this cheerleader vibe into it. It's very upbeat, with loud drums, heavy production and an EDM vibe. An empowering track about not being just some silly girl, and not conforming with the stereotype. The Nicki Minaj version is okay, but the solo version where Avril's rap is on FIRE. 9/10 stars!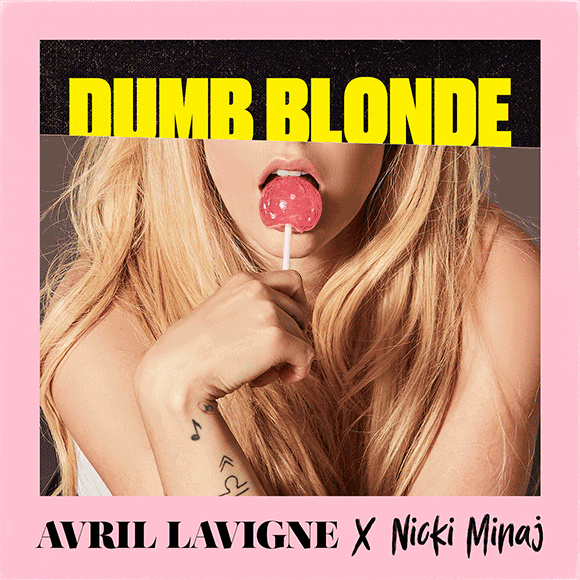 Stream it here: YouTube | Spotify
It Was in Me
            I love how Avril slows it back again on this song, it pretty much reminds me of her song I'm With You. It's probably the most sentimental track in the whole album. She talks about how she's always searching about this particular thing in her life, but then realizing it was inside of her all this time. Another intense ballad! Avril is serving VOCALS in this track! 10/10 stars!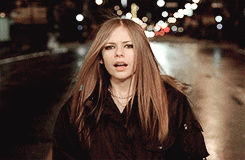 Stream it here: YouTube | Spotify
Souvenir
            This is one of the tracks where fans say very reminiscent to her debut album Let Go, it's true as it gives off this fresh and feel-good feeling into it. Avril talks about wanting to run away and take the person with her as a souvenir. The 'yeah yeah' part on the start also reminded me of I'm with you. The only problem with this song is that it's relatively short, under 3 minutes. 9/10 stars!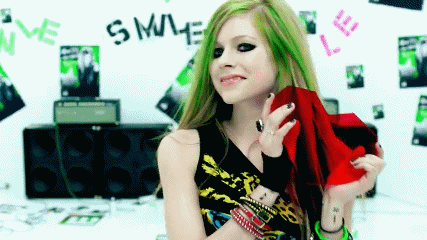 Stream it here: YouTube | Spotify
Crush
            Crush is one of the songs which has a slower pace, but it's not a let down. I love how this song feels so romantic and very passionate, paints me a picture of a very passionate wedding in my mind. The instrumentals where somehow similar to Tell Me It's Over, but they're hardly different as a whole. I love how Avril sings here, so romantic and soulful! Another personal favorite! 10/10 stars!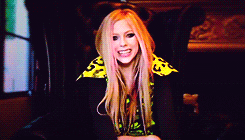 Stream it here: YouTube | Spotify
Goddess
            I'm starting to think that this album is somehow a mixture of all her eras while still providing a new and fresh sound into it. This song reminds me of her 4th album Goodbye Lullaby, stripped-back with Avril just with a guitar singing soulful about how her lover makes her feel like a Goddess. The rhyming of pajamas and bananas in this song is so hilarious LOL. 8/10 stars!
Stream it here: YouTube | Spotify
Bigger Wow
            Another feel-good song on this album, very upbeat with a highly catchy chorus. Suitable for road-trips and summer outings! It raises the mood of the album and is one of the happy highlights of it. Very lively and could fit well in the radio. 8/10 stars!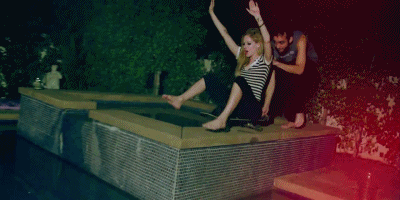 Stream it here: YouTube | Spotify
Love Me Insane
            This song will be a grower for me, that's sure. It's a cute and romantic song that talks about feelings of attraction towards someone. It's also a song which gives off a good feeling to it. It shows how she wants to get mad in love and be crazy about it. This is an ok track. 7.5 stars (as of now)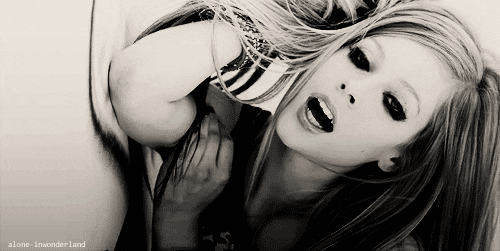 Stream it here: YouTube | Spotify
Warrior
            And now we had come to the last track of the album, the highly anticipated Warrior. This is a very empowering track, I love how the album started with Head Above Water, a plea on God for help, and closes with Warrior where Avril have come strong and overcome her struggles because she's a warrior herself. A strong track to close the album, somehow emotional but is motivating at the same time! My favorite lyric was when she said, 'and I'm stronger, that's why I'm alive'. I almost cried when I heard that line, it's so relatable and me being in a state of a downfall on a period of time, this song is very special for me. Thank you for this song. 10/10 stars!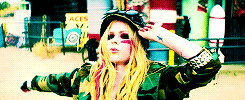 Stream it here: Youtube | Spotify
            Overall, this album is so worth the wait! I love majority of the songs in here alongside the message Avril is trying to send across. Empowering, inspirational and full of emotion! Avril really has gone through so much and overcame her struggles with the help of God and her loved ones. She's a strong woman! Of course, this album has its downfalls and flaws, but the strengths outweighs it all!
ALBUM RATING: 9/10 stars in average!
            My most favorite album from her is no doubt Under My Skin, it might never reach that peak but certainly, this is one of her best albums yet! Can't wait to hear more performances, interviews, and a tour from her!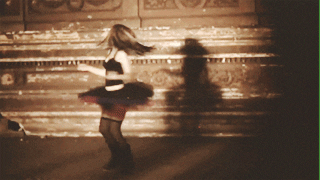 Y'all should listen to this album ❤
Buy the album here: Itunes | Amazon | AvrilLavigneWebsite
Stream the FULL album: Youtube | Apple Music | Spotify
Thanks for dropping by! Have you heard Avril Lavigne's Head Above Water? What are your thoughts about it?
Let's continue the discussion on the comments!
See you on the next blog post~
You can follow me on my social media accounts:
Goodreads Mirakee Twittter Instagram