Hello!
Today's blogoween prompt is inspired by Lauren @ Northern Plunder. Go check out her blog and send some love ❤
This prompt is where we take a look into the horror books I've read so far this  month, any reviews posted, thoughts on the books read, and what I plan to read throughout the rest of the month.
Let's get into this!
P.s. I don't do star ratings because I ca't really quantify the amount of like/love I have for a book
Starting off with the books I've read and still reading at this month of October:
City of Ghosts by V.E. SCHWAB
City of Ghosts is a mixture of a fun, light, creepy and supernatural read. If you want a book about ghosts, adventure and quests then you should read this book!
This was also the very first V.E Schwab book that I've read, you guys should try it! It's totally worth it ❤
If you want to know more then here's my blogpost which includes the full review and discussion: CITY OF GHOSTS BY V.E. SCHWAB | BOOK REVIEW + DISCUSSION
A Semi-Definitive List of Worst Nightmares by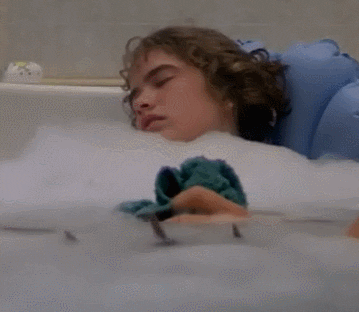 So again, this book is another light read with a touch of supernatural. (Don't mind the GIF used LOL) It's a YA Contemporary with some slight romance in it, it's a fun read and you'll surely enjoy it!
Here's the book description because I don't want to spoil much.
Ever since Esther Solar's grandfather met Death, her entire family has been doomed to suffer one great fear in their lifetime—a fear that will eventually lead each and every one of them to their graves. Take Esther's father, for instance: He's an agoraphobe who hasn't left the basement in six years. Then there's her twin brother, Eugene, whose fear of the dark goes far beyond the things that go bump in the night. And her mother, Rosemary, is absolutely terrified of bad luck.
As for Esther, she's managed to escape the curse…so far. She doesn't yet have a great fear because she avoids pretty much everything. Elevators, small spaces, crowds—anything that might trigger a phobia is off-limits and is meticulously recorded in her semi-definitive list of worst nightmares. 
Esther thinks she has it all figured out, until she's reunited with an old elementary school classmate—and first crush—Jonah Smallwood. The encounter leaves her stranded at a bus stop and swindled out of her phone, all her cash, a Fruit Roll-Up she'd been saving, and her list—not to mention her dignity. But the theft is also the beginning of an unexpected friendship between the two, one that sends the pair on a journey of self-discovery as they try to break the curse that's consumed Esther's family. Together they face their greatest fears, one debilitating phobia at a time, only to discover the one fear they hadn't counted on: love.
Scary Stories to tell in the Dark by Alvin Schwartz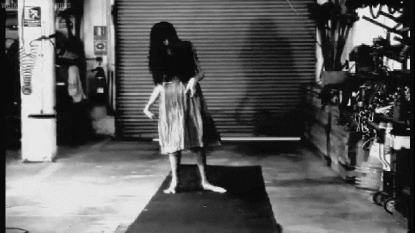 Book Description from Goodreads:
This spooky addition to Alvin Schwartz's popular books on American folklore is filled with tales of eerie horror and dark revenge that will make you jump with fright.
There is a story here for everyone — skeletons with torn and tangled flesh who roam the earth; a ghost who takes revenge on her murderer; and a haunted house where every night a bloody head falls down the chimney.
Stephen Gammell's splendidly creepy drawings perfectly capture the mood of more than two dozen scary stories — and even scary songs — all just right for reading alone or for telling aloud in the dark.
To be honest I was really excited to read this book, I had high expectations, but it didn't met it. Alvin Schwarts though is a legend and writes the best scary tales, maybe because these are intended for kids and younger ones that's why I'm not that scared enough when I read it.
I also think it's better to be read with the audiobook because some effects are included with the voices. Still you should give this a try!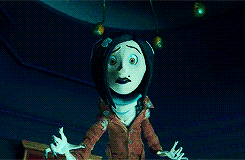 Book Description from Goodreads:
'An electrifyingly creepy tale likely to haunt young readers for many moons…. a real bedtime-buster'. Read an exclusive excerpt at BookBrowse today. Reading age approx. 9 yrs +.
The day after they moved in, Coraline went exploring….
In Coraline's family's new flat are twenty-one windows and fourteen doors. Thirteen of the doors open and close. 
The fourteenth is locked, and on the other side is only a brick wall, until the day Coraline unlocks the door to find a passage to another flat in another house just like her own. 
Only it's different. 
At first, things seem marvelous in the other flat. The food is better. The toy box is filled with wind-up angels that flutter around the bedroom, books whose pictures writhe and crawl and shimmer, little dinosaur skulls that chatter their teeth. But there's another mother, and another father, and they want Coraline to stay with them and be their little girl. They want to change her and never let her go. 
Other children are trapped there as well, lost souls behind the mirrors. Coraline is their only hope of rescue. She will have to fight with all her wits and all the tools she can find if she is to save the lost children, her ordinary life, and herself. 
Critically acclaimed and award-winning author Neil Gaiman will delight readers with his first novel for all ages.
I actually watched Coraline (the movie) wayyy back before when I was a kid. It's still one of my mot favorite movies back then, I forgot some off the details now though. Was planning to watch and read this book so it's definitely up on my TBR!
A Twist of the Knife by Peter James
Book Description from Goodreads:
With each twist of the knife, a chilling new journey begins . . .
From a woman intent on bizarre revenge, to a restaurant critic with a morbid fear of the number thirteen; and from a man arranging a life-changing assignation, to a couple heading for a disaster-filled vacation . . .
In multi-million-copy bestselling author Peter James' collection of short stories we first come to meet Brighton's finest detective, Roy Grace, and read the tale that went on to inspire James' hugely successful novel, Dead Simple. James exposes the Achilles heel of each of his characters, and makes us question how well we can trust ourselves, and one another. Each tale carries a twist that will haunt readers for days after they turn the final page . . .
Combining every twisted tale from the ebook bestsellers Short Shockers One and Short Shockers Two, with a never-seen-before collection of new material, A Twist of the Knife shows Peter James as the undisputed grand master of storytellers with this sometimes funny, often haunting, but always shocking collection
I actually have a paperback of this book and I causally read it every night. This books is an anthology of stories which have twists and turns. It's not advisable to be read at one sitting (up to you) but I enjoy reading every story bits  by bits, savouring it one at a time.
The Graveyeard Book by Neil Gaiman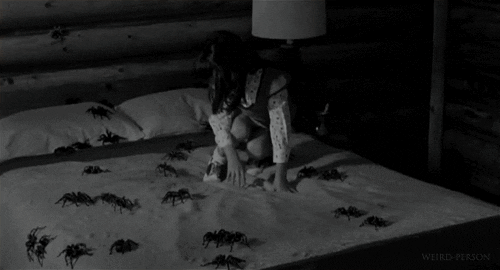 Book Description from Goodreads:
After the grisly murder of his entire family, a toddler wanders into a graveyard where the ghosts and other supernatural residents agree to raise him as one of their own.
Nobody Owens, known to his friends as Bod, is a normal boy. He would be completely normal if he didn't live in a sprawling graveyard, being raised and educated by ghosts, with a solitary guardian who belongs to neither the world of the living nor of the dead. There are dangers and adventures in the graveyard for a boy. But if Bod leaves the graveyard, then he will come under attack from the man Jack—who has already killed Bod's family…
Beloved master storyteller Neil Gaiman returns with a luminous new novel for the audience that embraced his New York Times bestselling modern classic Coraline. Magical, terrifying, and filled with breathtaking adventures, The Graveyard Book is sure to enthrall readers of all ages.
My classmate have read the Graveyard Book and she told me that she really enjoyed reading it, I am also intrigued because it's another book by Neil Gaiman so this book is at the top of my TBR list.
That's it! What are your thoughts for this wrap-up/TBR list of spooky reads? Let me know in the comments down below!
See you on the next blog post!
You can follow me on my social media accounts: Goodreads Mirakee Twittter Instagram