Hello!
Today's blog post is inspired by  Kaleena @ Reader Voracious prompt which is 'They Got My Back' or the book characters that you'd want to include in you gang during zombie apocalypse.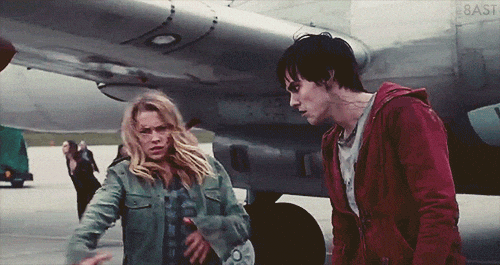 I'm really excited to write this post! This is my second day for the '13 Days of #Blogoween'. If you want to know more or join the #Blogoween you can click here to see an overview of Blogoween and the prompts that you can use!
P.S. I just created my bookstagram account! You can follow me here: @jayvelthereader and I'll surely follow back! 🙂
HERE ARE 5 CHARACTERS THAT I'D WANT DURING THE ZOMBIE APOCALYPSE
Hermione Granger from Harry Potter
At first I think Hermione would scream the hell out of her when she happens to see a zombie (most of us WILL though). What I like about Hermione is her natural wisdom and knowledge with regards to a lot of things.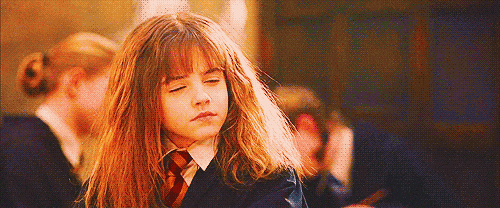 She can be a really GREAT help especially in desicion making and choosing options. Hermione can see through everything and can surely make a plan that will eventually work out in the end
Katniss Everdeen the Hunger Games
Well Katniss is a very skilled archer so it surely can be an advantage against zombies (on far range). She's also independent and can stand all by herself without any assistance and with any kind of circumstances. Katniss is a survivalist and can live forever in a forest due to her hunting skills and sense of practicality!
Mirabella from Three Dark Crowns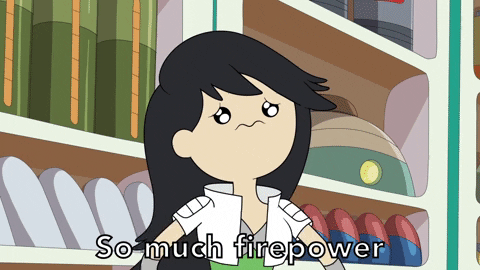 Mirabella is one of the three sisters (QUEENS) on the Three Dark Crowns series by Kendare Blake. I actually love the all of them but I chose Mirabella because echnically she is the strongest among the three, Arsinoe (Naturalist) and Katharine (Poisoner)
Mirabella has the elemental gift and excels in lightning, wind, and fire. While water is also part of the elemental gift, Mirabella does not have mastery over it. (I think you wouldn't need much of the water gift on an apocalypse)
Having Mirabella on your team against the meat hungry zombies is literally a sure win! Mirabella can fry up these zombies with just her power.
Celaena Sardothien from Throne of Glass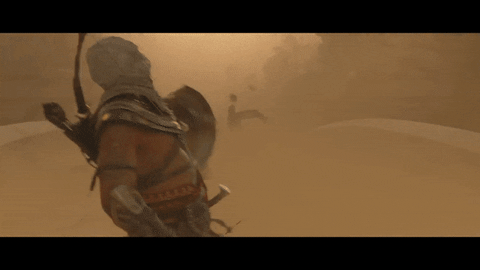 Okay I'll just state Ceaena's abilities and powers:
Enhanced Hearing
Enhanced Speed
Enhanced Healing (than mortals)
Presence of elongated canines
Secondary Animal form:Due to her Fae heritage, Aelin is able to shift between two different forms. Her first form is her Fae form, and her secondary form is her human body, which acts as her animal form.
Immortality/Long-Life: As a Demi-Fae, Aelin is entitled to go through the Settling – which will determine whether she becomes immortal and loses/retains her magic. Maeve informs Aelin that she is "likely five years away from Settling". Aelin will retain her full magic, her full Fae gifts, her shifting abilities and the full extended life of the Fae, due to her great-grandmother's blood flowing through her veins. Mab's line was mentioned by Maeve to run true – so that her descendants will successfully transition into Fae when Settling.
WHAT MORE YOU CAN ASK FOR? I SERIOUSLY LOVE HER. THE MOST BADASS CHARACTER I EVER READ.
Tobias "Four" Eaton from Divergent Series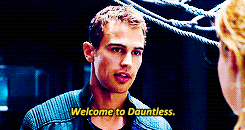 You know… I would've chosen Beatrice Prior if only that 'thing' didn't happened. Still can't get over it 😥
Well Four on the other hand is really strong and embodies the essence of being a real DAUNTLESS. Four has some weaknesses though, like his four fears.
Four's fears are heights, confinement (claustrophobia), killing innocent people (symbolised in his fear landscape as having to shoot a woman) and being beaten up by Marcus (his father).
Still I would want him to be on my gang during a zombie apocalypse, and even Tris… 😥
What about you? Which characters do you want to be included on your amazing gang against hordes of zombies? Comment down below and let's discuss about it!
See you on the next blog post!
You can follow me on my social media accounts: Goodreads Mirakee Twittter Instagram